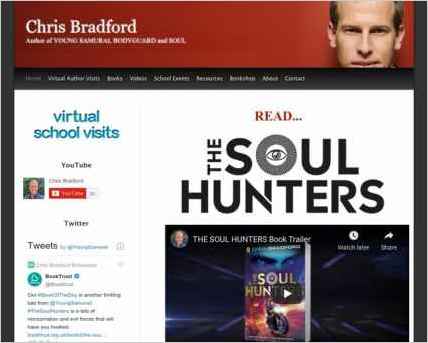 To build "Chris Bradford," Chris Bradford chose Sandvox. He chose the "Carbone Red" design for the site. People may want to visit the site if they are looking for Children's books.
Sandvox features used for this site:Photo Grid, Amazon.com, YouTube, QuickTime Audio/Video, Editing HTML of text, Raw HTML Object, Google Integration
---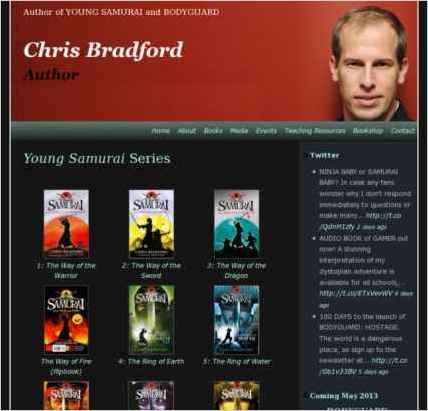 Describe your website.
I'm an international children's author, so my website had to appeal to both kids and adults. I've included info on all my published books, my book tours, a detailed biography, exciting media content from my events, and book trailers and direct links to buy my books.
Who is the target audience for your website?
My target audience is boys and girls (aged 8+ and 10+) into fast action, exciting reads. Also, parents looking for books that will engage their children in reading. And finally, teachers and librarians who may want to download the FREE teaching packs I offer.
What is the advantage of your website over others?
The greatest advantage of my website over other author's is that I have full control of the site and haven't had to fork out thousands to produce a slick website.
Tell us a story about this website.
I created my website in less than 4 days as I was under pressure to complete before my wife gave birth to our second child!
Why did you use this Sandvox design?
I chose my Sandvox design for its clarity, modern look and slick appearance.
---
---
www.SandvoxSites.com/2508