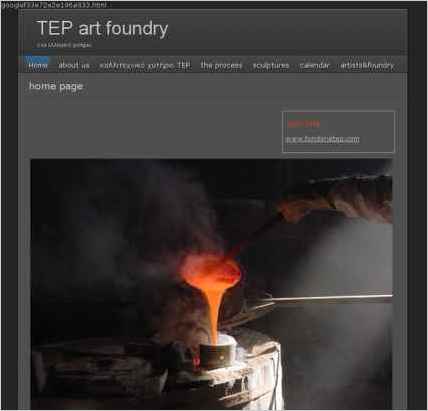 Ellen van Heijningen used Sandvox to build this website. She chose the "Smooth Dark" design for the site. People may want to visit the site if they are looking for art foundry, fonderie, bronsgieterij, Xytirio, sculptures.
Sandvox features used for this site:Photo Grid, Site Map
---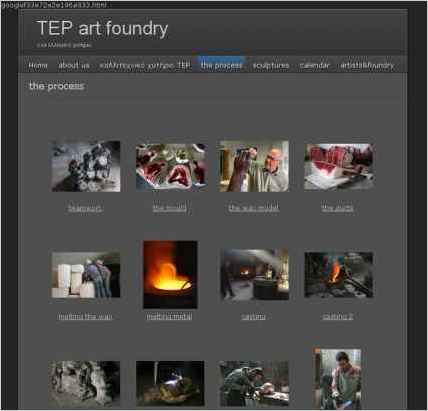 Describe your website.
My website is designed to inform our customers of our activities. It explains the process of casting sculptures in bronze, shows examples of sculptures cast by foundry TEP, announces our visits to France and the Netherlands in a calendar, and gives updates about exhibitions that we organize.
Who is the target audience for your website?
Sculptors especially in Greece, Cyprus, France and the Netherlands. Art collectors interested in European art.
What is the advantage of your website over others?
We're a small company with an international profile. The website is befitting our professional status.
Why did you use this Sandvox design?
I used one of the simples templates ('Serengeti' 'Smooth dark'). This suited me best because it provided a perfect background to the pictures that I used. I wanted my site to look serious and professional, yet colourful.
---
---
www.SandvoxSites.com/2096