Sandvox was the choice for John Smith to build his website. He chose the "Appleseed Brown" design for the site. People may want to visit the site if they are looking for Daily thoughts from Scripture and life from a United Methodist P.
Sandvox features used for this site:Blog, Podcast, YouTube, QuickTime Audio/Video
---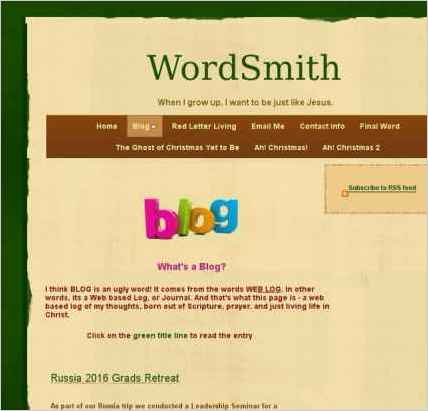 Describe your website.
Daily blog of personal thoughts and experiences, entertaining and enlightening videos, contact information (I recently moved).
Who is the target audience for your website?
Family and friends, and anyone interested in a daily reflection on Scripture and life. Christians and searchers for a meaningful life!
What is the advantage of your website over others?
I have no competitors, only colleagues.
Tell us a story about this website.
Why did you use this Sandvox design?
---
---
www.SandvoxSites.com/2101