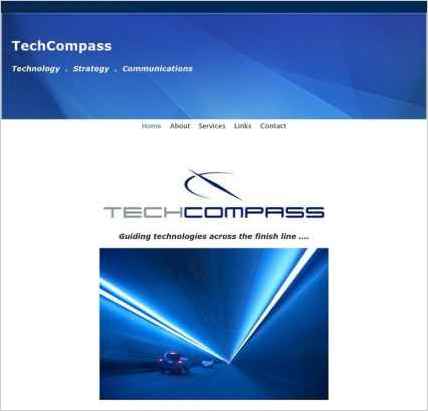 To build "TechCompass," Andris R. Abele chose Sandvox. He chose the "Blueball Smooth Blue" design for the site.
TechCompass
(Website is no longer listed here.)
Sandvox features used for this site:External Page, Contact Form
---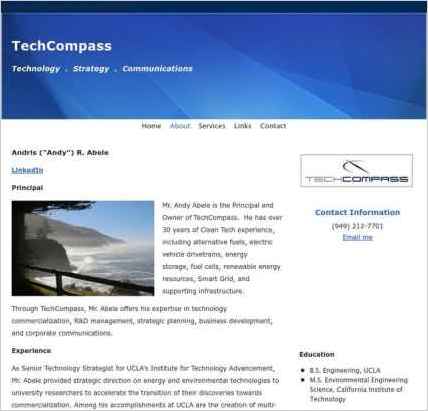 Describe your website.
Through TechCompass and the website, I offer my expertise and services in technology commercialization, R&D management, strategic planning, business development, and corporate communications.
I have over 25 years of Clean Tech experience, including alternative fuels, electric vehicle drivetrains, energy storage, fuel cells, renewable energy resources, Smart Grid, and supporting infrastructure.
Who is the target audience for your website?
TechCompass helps companies turn ideas into products, increase the value of technologies by tapping new markets, and align technologies with market needs. I am targeting clean tech companies as well as clean tech investors.
Why did you use this Sandvox design?
I purchased and chose the Blueball Smooth design because of its clean, professional look.
---
---
www.SandvoxSites.com/2268