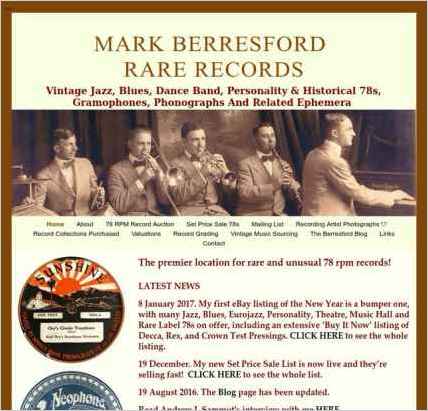 To build "Mark Berresford Rare Records," M.D. Berresford chose Sandvox. He chose the "Clockwork Brown" design for the site. People may want to visit the site if they are looking for 78 rpm Records for Collectors.
Sandvox features used for this site:Blog, Site Map, Contact Form, Raw HTML Object
Visit Mark Berresford Rare Records »
---
Who is the target audience for your website?
78 record collectors of jazz, blues, dance bands, film and personality, rare labels, and unusual and collectible 78 rpm records.
What is the advantage of your website over others?
40 years experience of grading, selling, and safely delivering rare and fragile records to the four corners of the world.
---
---
www.SandvoxSites.com/2172