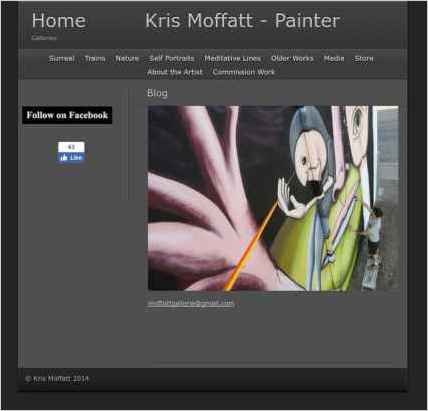 To build "Kris Moffatt - Painter," Kris Moffatt chose Sandvox. He chose the "Smooth Dark" design for the site. People may want to visit the site if they are looking for Artist Oil Painter Kris Moffatt.
Sandvox features used for this site:External Page, Photo Grid
Visit Kris Moffatt - Painter »
---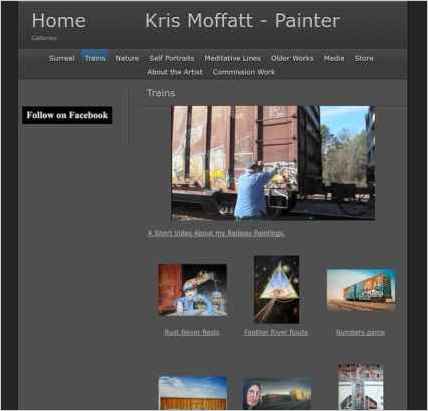 Describe your website.
My website consists of oil paintings with various themes. Trains, Nature, Self portraits and Surreal are some of the categories.
The goal of the site is to document and promote my artworks.
Who is the target audience for your website?
My target audience is anyone interested in oil paintings with themes that vary from surrealism to railcars.
---
---
www.SandvoxSites.com/2250