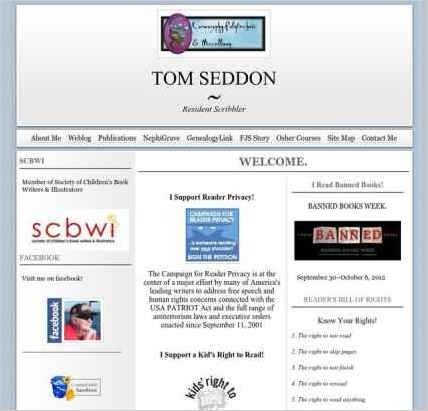 Thomas Seddon used Sandvox to build this website. He chose the "Neo News" design for the site.
Tom Seddon
(Website is no longer listed here.)
Sandvox features used for this site:Blog, External Page, Photo Grid, Custom Collection Index, Site Map, Contact Form, Other Objects
---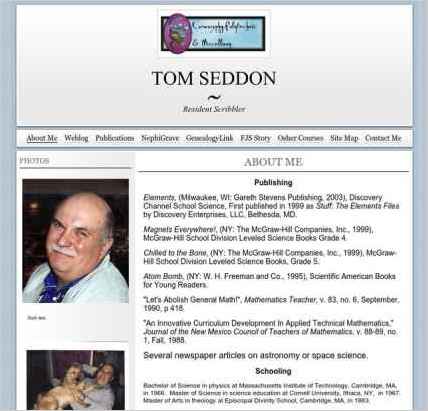 Describe your website.
My website is designed to showcase my publications of science books for children, my own writing style in a weblog, outlines of specific Osher courses I have taught and uses a Genealogy link to connect to my family history. I have included a draft of a story of my father's missionary work at FJS Story.
Who is the target audience for your website?
My target audience is English speakers anywhere who are interested in science books for children, science writing, family history, and adult continuing education.
Why did you use this Sandvox design?
I chose the particular Sandvox design I am using because it is clean, simple, and easy to navigate by anyone and avoids extraneous "bells & whistles" just for their own sake.
---
---
www.SandvoxSites.com/2234