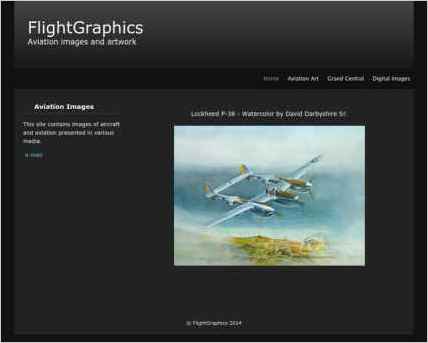 To build "FlightGraphics," David Darbyshire chose Sandvox. He chose the "Grafite" design for the site.
---
Describe your website.
The website is setup to display artwork and photographs of aviation-related subjects. This includes oil and watercolor paintings of military and civil aircraft.
Who is the target audience for your website?
The website target audience are those viewers seeking imagery of aircraft.
Why did you use this Sandvox design?
I purchased the Grafite template as it served the purpose of offering a clean background for both color and monotone imagery.
---
---
www.SandvoxSites.com/1542