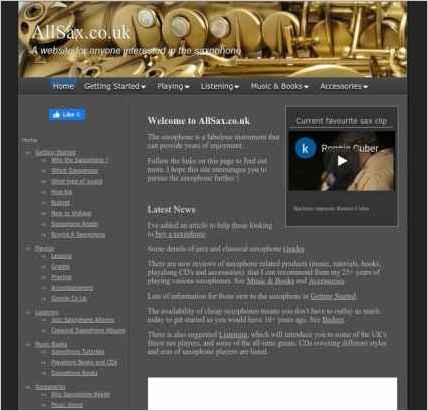 Sandvox was the choice for Andrew Roberts to build his website. He chose the "Smooth Dark" design for the site.
AllSax.Co.UK
(Website is no longer listed here.)
Sandvox features used for this site:Site Map, Contact Form, Amazon.com, YouTube, Other Objects, Editing HTML of text, Raw HTML Object, Google Integration
---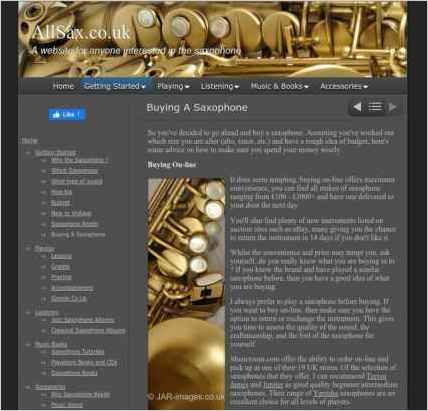 Describe your website.
A guide to the saxophone. Information and advice for beginners and experienced sax players.
Who is the target audience for your website?
People new to the saxophone and experienced saxophone players. People interested in listening to saxophone music.
What is the advantage of your website over others?
Comprehensive advice based on 25+ years of playing all types of saxophones.
Tell us a story about this website.
I have enjoyed putting all of my years of playing experience in to a site that I hope budding sax players can benefit from.
Why did you use this Sandvox design?
The dark shades look fabulous with the saxophone image !
What techniques did you use to build this website?
I added the sitemap in to the sidebar as a constant navigation tool (in addition to the dropdown menus).
---
---
www.SandvoxSites.com/1594