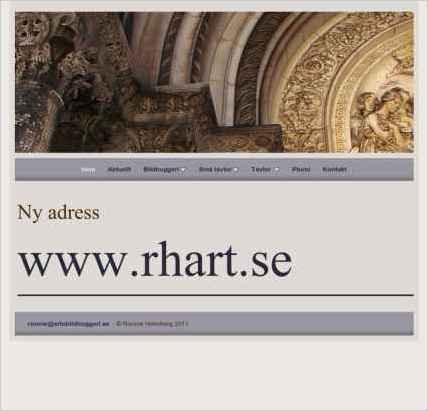 Ronnie Holmberg used Sandvox to build this website. He chose the "Cathedral" design for the site.
RH Art & Bildhuggeri
(Website is no longer listed here.)
Sandvox features used for this site:Blog, Photo Grid, Contact Form, Raw HTML Object
---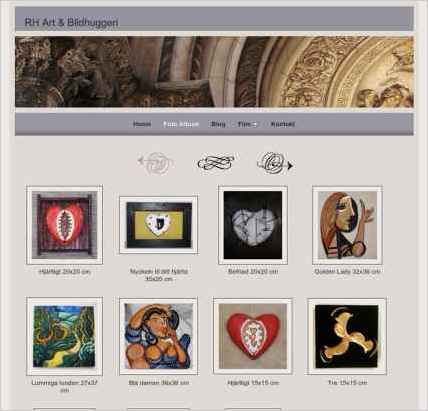 Describe your website.
My website tell about woodcarving and things I want to do and sell.
In the future I will include learning and teaching.
Who is the target audience for your website?
The objects have an audience in Christian people and churches.
The symbols of the cross make a lot of people intrested.
What is the advantage of your website over others?
In Sweden there are not that many carvers who work in this area. I know one good Christian carver in Sweden and she is really good, but she is old. I want to be as good as she.
Tell us a story about this website.
When I dropped the info in Facebook , there was an immediate connection and wow factor. It was great.
Why did you use this Sandvox design?
I tried at least five others than this with the interior from a church. When this one came up , it was just perfect. First I thought it was too much church, but it put my site in the right direction.
What techniques did you use to build this website?
I looked at the instruction movie and tried to do like the integration with video but i can't get it working. I would love to have [it] so I will go on trying,
---
---
www.SandvoxSites.com/1589