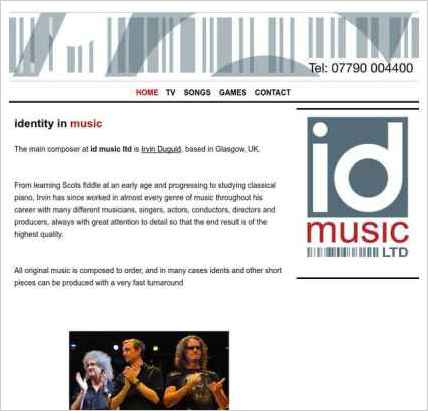 Irvin used Sandvox to build this website. He chose the "Distinction Red" design for the site.
Sandvox features used for this site:External Page, Contact Form, YouTube, QuickTime Audio/Video, Other Objects
---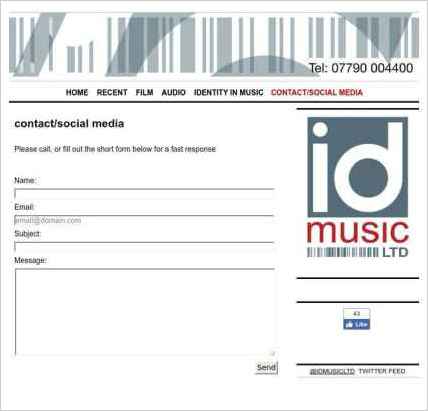 Describe your website.
My website is designed as a showcase of recent projects and older work by id music ltd as a music composer. It allows any prospective clients to contact us once they've accessed the online audio and video files for tv and film.
Who is the target audience for your website?
Prospective clients include television and film producers, advertising agency executives in the UK and beyond.
Why did you use this Sandvox design?
It's a nice, clean, simple design that complements the colours in the logo for id music ltd
What techniques did you use to build this website?
I used quite a few in-built Sandvox tools which enabled me to add audio and video to my site, including video from YouTube and Vimeo, Facebook and Twitter buttons, and of course the contact form.
---
---
www.SandvoxSites.com/1553