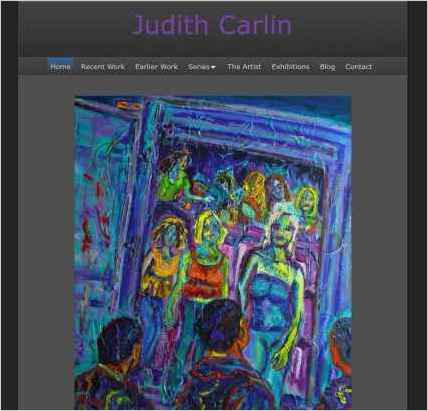 Judith Carlin used Sandvox to build this website. She chose the "Smooth Dark" design for the site. People may want to visit the site if they are looking for Artist, Painter.
---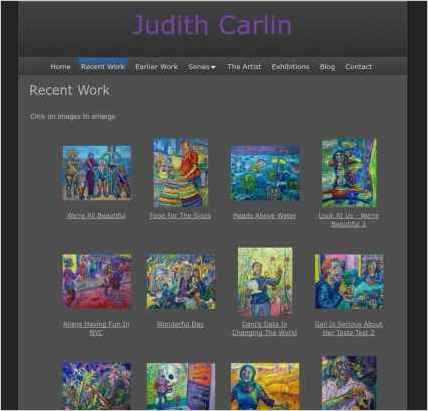 Describe your website.
Who is the target audience for your website?
I want people who are interested in seeing, buying, enjoying art to visit my website. My hope is that my paintings will affect people on a emotional level.
What is the advantage of your website over others?
Art is subjective so I don't know if there is an advantage. I feel my website is attractive and easy to negotiate so maybe that will give me an advantage.
Why did you use this Sandvox design?
I chose Smooth Dark. It's a great theme for displaying photos. It's a sophisticated theme that doesn't distract from the art work.
What techniques did you use to build this website?
I used photo albums, nesting, and empty text pages.
---
---
www.SandvoxSites.com/1559