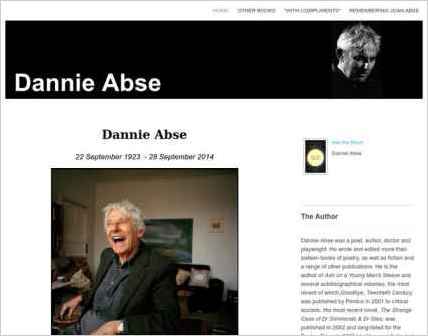 Jesse Abse used Sandvox to build this website. He chose the "Hydrogen" design for the site. People may want to visit the site if they are looking for poetry, Dannie Abse, writer.
Sandvox features used for this site:External Page, Amazon.com, YouTube, Editing HTML of text, Google Integration
---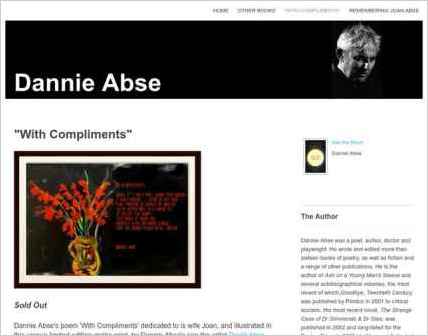 Describe your website.
The website is the official site of the renowned writer Dannie Abse. Dannie Abse is a poet, author, doctor and playwright. He has written and edited more than sixteen books of poetry, as well as fiction and a range of other publications. The site offers those interested in Dannie Abse information about his latest publications, and news about Dannie Abse as well as other resources.
Who is the target audience for your website?
The site is used by a variety of users: many who are just interested in Dannie Abse's work, academics, students and others in the publishing and writing fields.
What is the advantage of your website over others?
This site is unique: it is the only official website for Dannie Abse.
Why did you use this Sandvox design?
The design was chosen because of its simplicity and clarity. The website does not have a huge amount of content, but the content that is there needs to be clear and legible. The audience of the site would expect a serious, focussed site - and this design helps achieve that.
What techniques did you use to build this website?
The site links seamlessly with another site built some time ago with Dreamweaver.
---
---
www.SandvoxSites.com/1778