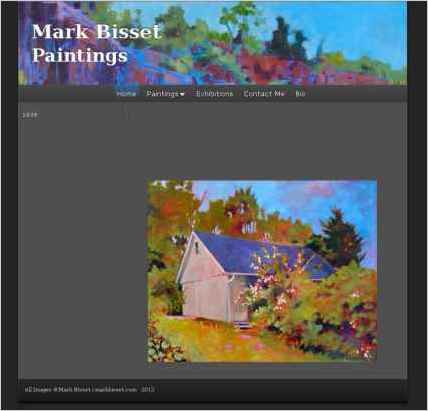 Mark Bisset used Sandvox to build this website. He chose the "Smooth Dark" design for the site.
Mark Bisset Fine Art
(Website is no longer listed here.)
Sandvox features used for this site:Photo Grid, Site Map, Contact Form
---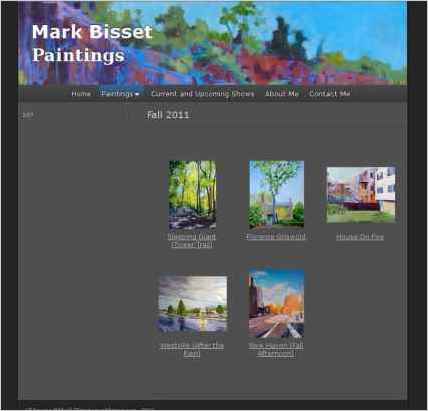 Describe your website.
I am an artist living and working just outside New Haven, CT. My website is a showcase of my artwork, paintings that are for sale and a way for people to contact me about commissions or special projects I could help them with.
Who is the target audience for your website?
My website should be interesting to anyone that appreciates beautiful, professional oil paintings that are bright, colorful and exciting.
Why did you use this Sandvox design?
I am using smooth dark because it is clean and professional. It makes the artwork on my site the focus, not the design.
---
---
www.SandvoxSites.com/1754