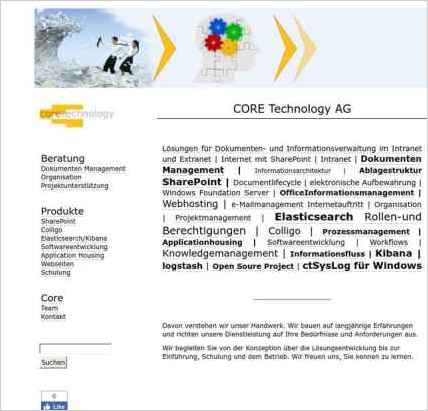 Sandvox was the choice for Thomas Bucher to build his website. He chose the "Neo - Core Versopm" design for the site. People may want to visit the site if they are looking for document management, sharepoint, management and organisation.
Sandvox features used for this site:Custom Collection Index, Site Map, Contact Form, YouTube, RSS Feed Object, Other Objects, Editing HTML of text, Raw HTML Object, Code Injection, Google Integration
---
He entered his answers in German.
Why did you use this Sandvox design?
We choose this design, because we made our own Sandvox-design :-D
What techniques did you use to build this website?
We used HYPE for the Animation and replace the title Tag on the Fly.
Also we have an AJAX Page with the Train departure Times.
All this is directly integrated in Sandvox, and can be deployed directly.
---
---
www.SandvoxSites.com/1663