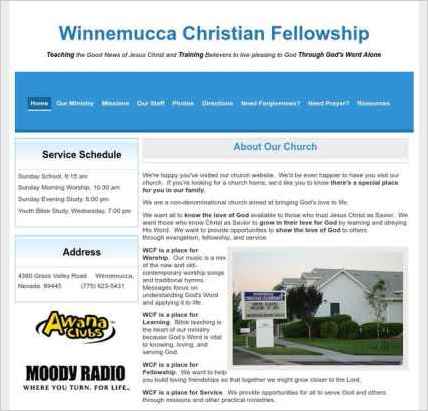 To build "Winnemucca Christian Fellowship" for Winnemucca Christian Fellowship, Mark Clendenen chose Sandvox 2. He chose the "Something Borrowed" design for the site. People may want to visit the site if they are looking for Churches in Winnemucca, Nevada.
Sandvox features used for this site:Site Map, Contact Form, Other Objects
Visit Winnemucca Christian Fellowship »
---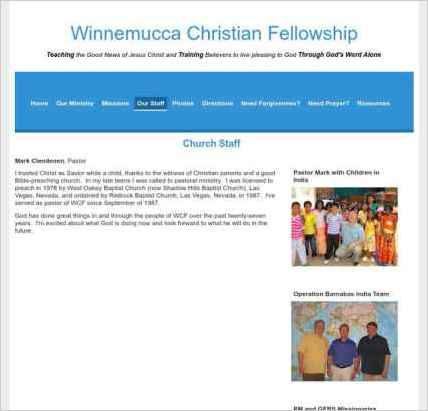 Describe your website.
Winnemucca Christian Fellowship's website is designed to introduce our church to people looking for a church home and to provide resources to our church family. Our website gives a summary of our ministry, including links to our missionaries and missions. It also provides contacts for those wanting to talk to someone about God's forgiveness and for those wanting prayer.
Who is the target audience for your website?
Our website aims at reaching those looking for a church near Winnemucca, Nevada.
---
---
www.SandvoxSites.com/519