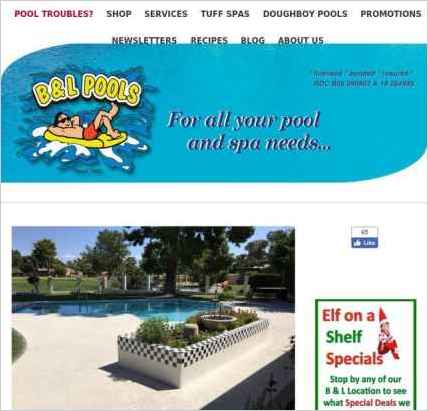 Sandvox was the choice for Franklin Howard to build his website. He chose the "Blueball Reactive Burgundy" design for the site. People may want to visit the site if they are looking for phoenix pool spa repair stores supplies service retail.
Sandvox features used for this site:Photo Grid, Custom Collection Index, Site Map, Contact Form, Other Objects
---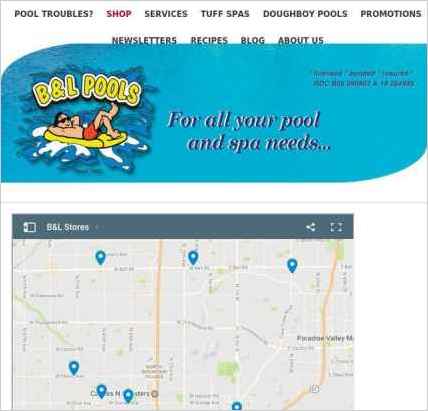 Describe your website.
Our website is designed to let our customers know about our store locations, our repair and service staff, water toys and clearance items we have available.
Who is the target audience for your website?
We are interested in letting all of the Phoenix valley residents know about our many pool and spa stores we have available. We are trying to reach anyone with a pool or spa need or someone looking to get a pool or spa.
What is the advantage of your website over others?
We have a website that has an ease of use and clearly states the services that we have available in an easy to read format.
Tell us a story about this website.
Since I completed our website, I have already received three contacts from website searches. This was the first time I have really seen any input from customers off of our site.
Why did you use this Sandvox design?
The design was easy to use in the colors that we have had affiliated with our company and our logos. The layout was easy to read and maneuver,
What techniques did you use to build this website?
I used the contact pagelets in areas that I didn't have a way to be contacted before. It made it easy for our customers to reach us quickly and easily. Adding photos to the pagelet showing some of our manufacturers also show some of the products that we carry and perform warranty work on.
---
---
www.SandvoxSites.com/598