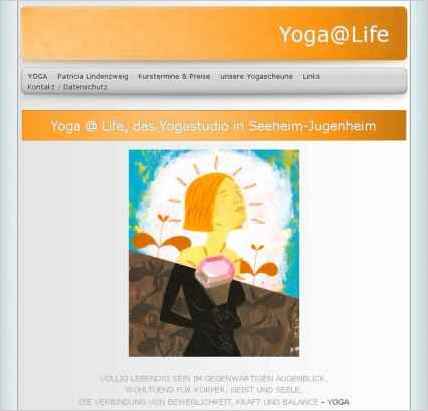 To build "Yoga-at-life" for Patricia Lindenzweig, Volker Lindenzweig chose Sandvox. He chose the "This Modern Life" design for the site. People may want to visit the site if they are looking for yoga, yoga for life, yoga training, yoga education.
---
Describe your website.
Small overview of the yoga philosophy, knowledge and qualification of the coach, show the web side visitors opportunities how to join training groups, ensure that contact information is shared
Who is the target audience for your website?
New customers, people who are interested in yoga, information source for existing customers
Why did you use this Sandvox design?
Match of the used colors was main focus
---
---
www.SandvoxSites.com/696