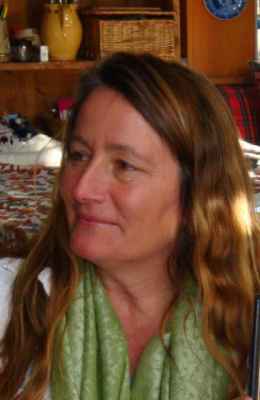 Location: Palo Alto, California, USA
What kind of websites were you planning to build?
I had a starter website built by a graphics guy whose office is in the area of my shop. That didn't work well long for me because as soon as I opened my doors I needed to make small regular changes. I couldn't afford the time or the cost for his office to do it. It is a site that supports a retail store, a child's birthday party place and a place that teaches natural skin care and bath products to adults. Lots of different areas of information that people may want to access.
How did you hear about Sandvox?
I found it on Google with some other mac software and there was an Easter egg hunt with a coupon so I looked at all of the other software until I found the coupon.
What made you decide to get Sandvox?
I wasn't sure if Sandvox was right for me even after watching the demo. It seemed easy enough, but that isn't always true. After I got the coupon I decided that it wasn't too much money even if it didn't promise to be all that it did. I was shocked and amazed as I started re-building my site -- and got it uploaded the first time all by myself!
Now that you have Sandvox, what do you like about it?
I LOVE Sandvox! It is fair to say that it has played a major part in helping grow my business. I own it! I really own my whole site. Websites always need to change and grow. With Sandvox my site does just that! I make changes weekly and every time I do I am so happy that I found it .... and it does what it said it will!
What would be a good way to search for a program like Sandvox?
---