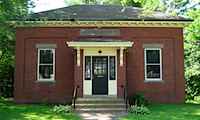 Location: Buxton, Maine, USA
What kind of websites were you planning to build?
This website was built to raise awareness of one of our town's small libraries. The Berry Memorial Library was opened in 1929 and has only had four librarians in all those years. The last librarian retired at the age of 85 after 50 years of service. Now my wife has taken the position and we are trying to rejuvenate the library with new books, new technology, and a healthy vibe.
How did you hear about Sandvox?
I learned about Sandvox after searching for a iWeb alternative, I Googled iWeb Pro and found out about Rapidweaver and Sandvox. After trying both, I was much more comfortable with Sandvox.
What made you decide to get Sandvox?
The simplicity of Sandvox sold me at first but the Pro features sealed the deal.
Now that you have Sandvox, what do you like about it?
The support has been superb, both customer support and in the forum. The templates give you a great starting point and then editing the HTML finishes the page.
---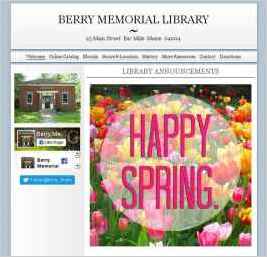 "I chose this design because it is simple and uncluttered. I looked at many library websites while working on this one, most have multiple columns filled with information. Walls of text in my mind. I believe when people visit the Berry Memorial Library site, the information that they are looking for..."