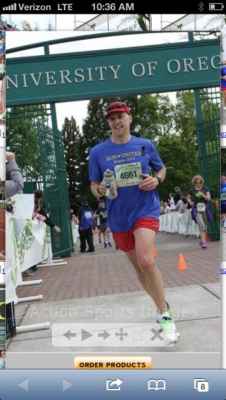 Location: Dallas, Texas, USA
What kind of websites were you planning to build?
I wanted to create a simple to use and visually appealing website that lets runners analyze their GPS and heart rate monitor data.
How did you hear about Sandvox?
I did some research on the web on various website building tools. I had played with iWeb and was happy with the idea of using templates -- a templated website was sufficient for my needs and allowed me to skip learning html programming. I read several reviews and ended up picking Sandvox after watching your tutorial.
What made you decide to get Sandvox?
I wanted a simple, bullet proof website design tool that would let me add some special features via HTML and javascript.
Now that you have Sandvox, what do you like about it?
I love the fact that publishing changes and upgrades is so easy.
What would be a good way to search for a program like Sandvox?
---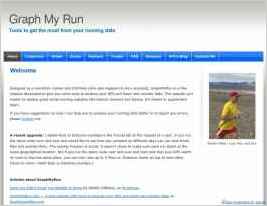 "I choose Blueball Gravitas Blue because it is simple and elegant. The simple design reflects the simplicity and ease of use of GraphMyRun and blue is a color that people associate with trust."