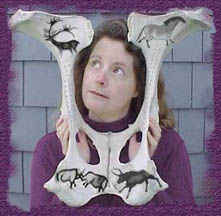 Location: Berkeley, CA, USA
What kind of websites were you planning to build?
I create and promote stone paintings based on European cave art. Berkeley is a long way from Lascaux, so I'm hoping my web site will make my art accessible to paleolithic art lovers world wide. I'm also hoping to sell my work online, as cave art lovers are a small, diffuse, but passionate group, and link to a secure shopping site (Paypal).
How did you hear about Sandvox?
I researched reviews at MacWorld, and then did a Google search.
What made you decide to get Sandvox?
When I decided I had put off updating my web site long enough, I researched all of the web site developing programs for mac out there. I downloaded the demo program of Sandvox and played around with it for a bit (as well as some of the competition), and found it reassuringly easy to use. I was happy to see that Sandvox Pro had steps to link to Paypal Buy buttons and Google Analytics, and the price was right compared to some of the other programs.
Now that you have Sandvox, what do you like about it?
I needed to set up photo albums of my art, with subsets of different versions of an image, and Sandvox was incredibly easy to set up. I created a master page and with a few clicks was cranking out album pages that all linked together automatically. I had a hard time deciding on a design format because I'm using my own art and want it to stand out, but finally found that "Clean Sheets" had the simple look I was needing. I've always dreaded uploading files to web sites because so much can go wrong in the ether, but Sandvox handled it all without a glitch. This is by far the easiest, least stressful web program I've ever worked with.
What would be a good way to search for a program like Sandvox?
---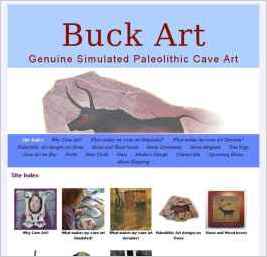 "I went through about a half dozen different designs as I was building my website. I finally settled on "Clean Sheets" because it was a simple clean design that let my art stand forward. My primitive art is all earth tones, so any color bars or boxes might look great on one page, but not another. I..."