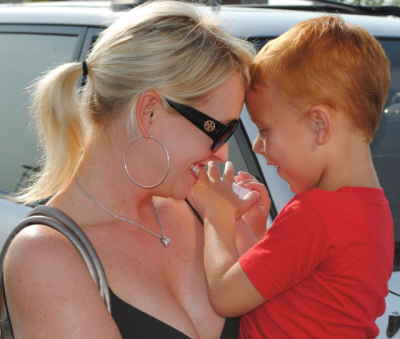 Location: Memphis, Tennessee, USA and Houston, Texas, USA
What kind of websites were you planning to build?
The two of us got together (even though we have NEVER met in person) to create a website and a blog about our day-to-day experiences, primarily as mothers. The site would be described as a humorous and sarcastic funny mommies blog.
How did you hear about Sandvox?
Once I Googled "Mac Web Design Software", I came across three main product listings: iWeb, Sandvox and Rapidweaver. This is now the second site that I have happily created with Sandvox, the first being for my business, "FIG Consulting Partners"
What made you decide to get Sandvox?
Having been a Mac user for two years now, I had reached the limit of what iWeb could do for me, particularly in terms of SEO. Fortunately, Sandvox and Rapidweaver both allowed trial version downloads of their products. After significant "playing around" with both, I found Sandvox to have a much easier user interface than Rapidweaver.
Now that you have Sandvox, what do you like about it?
I love Sandvox's extremely easy to use user interface. If you are coming from iWeb, Sandvox requires almost no learning curve. In addition, I love being the "first" (along with everybody else) to play around and experiment with the "Beta" versions (it's like being a member of a super secret, yet very nerdy, club).
What would be a good way to search for a program like Sandvox?
---