 Location: Nova Scotia, Canada
What kind of websites were you planning to build?
Coastal Dance Is a dance school specializing in Royal Academy of Dance Ballet , we also teacher modern, jazz and hip hop.
How did you hear about Sandvox?
I was searching for a website that was user friendly to those of use trained in other areas of our business, not the computer end, but still have to do it.
What made you decide to get Sandvox?
It was what I was looking for easy and beautiful . Professional looking without the professional price :O)
Now that you have Sandvox, what do you like about it?
I liked that I could drag and drop the inages as well as text
---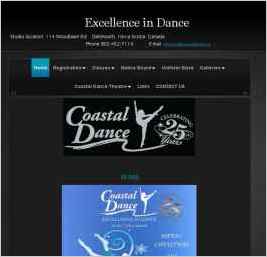 "The website is to generate information on the dance classes and perofrmances that we offer at Coastal dance."