 Location: Sheffield, England
What kind of websites were you planning to build?
A website to my gym for the members to interact with and feel was their own...
What made you decide to get Sandvox?
I chose Sandvox due to the speed of the WYSIWYG software but [with] the option to edit HTML.
What would be a good way to search for a program like Sandvox?
---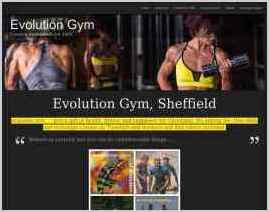 "Evolution Gym aims to create a home from home. Gyms can be intimidating places and we hope to create a community atmosphere where all feel welcome. The first step through the door will always be the hardest and then you won't want to leave..... Evolution gym will assist you whatever your fitness..."