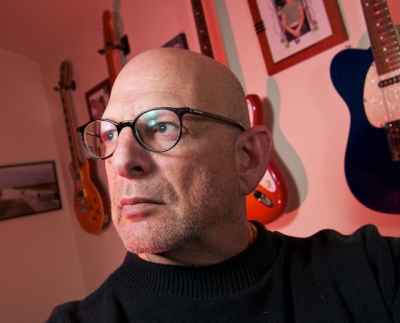 Location: Ojai, California, USA
What kind of websites were you planning to build?
I publish three websites: Two are for my writing and photography businesses, and one is for my local photography club.
How did you hear about Sandvox?
Google came up with several blogs and sites that mentioned Sandvox. I read reviews and visited developer sites to learn more.
What made you decide to get Sandvox?
I chose Sandvox because it seemed like the easiest transition from iWeb. In fact, the folks at Karelia had the good sense to publish a tutorial for people in my precise situation. I don't need elaborate sites, and I don't want to learn ever-changing code just to maintain my simple sites.
I downloaded the demo and bought a license within the hour.
Now that you have Sandvox, what do you like about it?
I like that the Sandvox interface is similar enough to iWeb that I was not intimidated while experimenting.
Moving content from my old iWeb/MobileMe sites to the new ones was really easy. The danger here is that Sandvox makes me want to launch a lot of new sites, and that really goes against the grain of my lazy, disorganized, impatient nature.
What would be a good way to search for a program like Sandvox?
---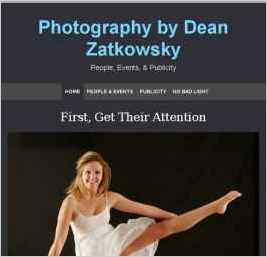 "I work hard to give my photographs a three-dimensional feeling, and I liked this design because it imparts a subtle sense of dimensionality as well."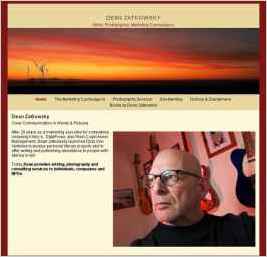 "This is a bit embarrassing, but the photos I wanted to use featured people looking to the left. So I grabbed the first design with a sidebar on the left. Fortunately, it's a nice design."
author marketing photographer entrepreneur publicity ghostwriter