Location: Lucca, Italia
Language: Italian.
What kind of websites were you planning to build?
Ho costruito questo nuovo sito come Blog riguardante le ultime novità, le notizie,le curiosità del mondo della fotografia digitale...e non solo: c'è anche una parte dedicata alla storia e sviluppo della fotografia digitale, un argomento che ancora è poco trattato ( nonostante i grandi passi avanti della tecnologia,il digitale è sempre molto giovane!! ).
How did you hear about Sandvox?
Ho trovato per caso Sandwox cercano un web-builder per Imac.
What made you decide to get Sandvox?
Ho scelto Sandwox perchè ha le gallerie di foto stile "Lightbox", che a me piacciono molto.
Now that you have Sandvox, what do you like about it?
Mi piace perchè è molto semplice ed immediato da usare, perchè si integra bene con Google e per le gallery stile Lightbox.
What would be a good way to search for a program like Sandvox?
---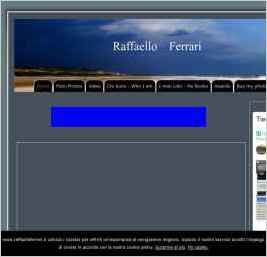 "Prima usavo scrivere delle parti in javascript per personalizzare il sito..adesso, con Sandvox, non ne ho più bisogno. In ogni caso è davvero semplice integrare le parti in javascript/HTML in Sandvox."
history review news camera fotografia notizie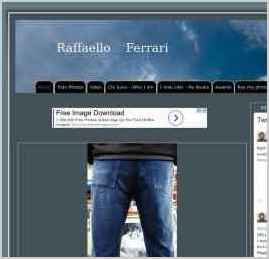 "Voglio far conoscere l'Italia e nel mio sito ci sono moltissime fotografie sulla città di Lucca e dei suoi territori: dalle Mura, alle chiese, dal centro della città di Lucca fino alle sue colline, alla sua famosa "Strada del vino". Non tralasciando l'artigianato locale. Non solo: seguo i giochi..."
fotografia reportage giochi italia chiese artigianato