Location: Digswell, Hertfordshire, UK
What kind of websites were you planning to build?
The website is to promote my hounds and horses, to let people know what is going on in our kennel, our dogs successes and breeding plans
How did you hear about Sandvox?
I heard of Sandvox, via Google.
What made you decide to get Sandvox?
I like the easiness of the software and the results you got from it, a fabulous product, producing outstanding results that make Noddy's like me look good.
Now that you have Sandvox, what do you like about it?
The customer support is second to none, absolutely brilliant. The software is so easy to use and the results fabulous.
What would be a good way to search for a program like Sandvox?
---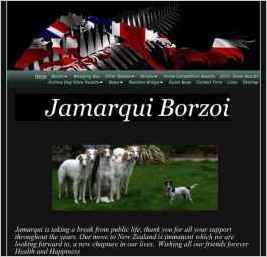 "I wanted something classy, sophisticated and smart, which the template I feel is, it enables the reader to see the content clearly."