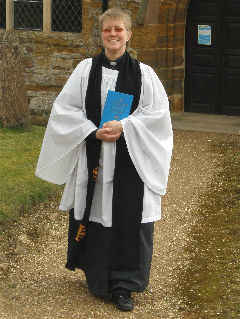 Location: Daventry, England
What kind of websites were you planning to build?
I wanted to build a fresh and inviting website for my church. Not only could current church members catch up on recent news but people who wanted to book the church for weddings or baptisms could quickly find the information they needed.
How did you hear about Sandvox?
I searched with Google and came up with Sandvox.
What made you decide to get Sandvox?
I chose Sandvox to build my website because it was easy to use and intuitive--just like the Mac I love and use.
Now that you have Sandvox, what do you like about it?
I like Sandvox because it's so easy to change and update content. I can get on with being creative without worrying about the nuts and bolts.
What would be a good way to search for a program like Sandvox?
---