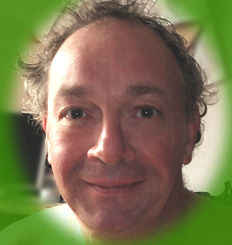 Location: Europe
What kind of websites were you planning to build?
My Sandvox-build website was designed as a themed gallery and portal website to my customization and order fulfillment store, to promote sales of a range of clothing, accessories and stationery that could be fully personalized and customized for home and business use.
It had to provide media rich photographic content, that could link to products I sold on the order store, and expand and elaborate the stories behind those products adding value by way of background information and appropriate contexts for their presentation.
As a portal it had to have flexibility in filling with content, a lot of potential content, whilst ensuring that content was optimized in ways that would ensure that those who needed the store's products could readily find it.
How did you hear about Sandvox?
I started googling for 'open source content management system'. I had been looking for a system to replace the existing content management system (CMS) I had begun to use but my motivation with it had waned as I quickly found I was spending more time trying to manage the CMS administration than developing content for it. I knew there had to be a solution with minimal site management overheads and was exploring the options available, even if the solution were not open source and not necessarily free. My google search thus widened. Though the name Sandvox didn't ring any bells when it came up in search, Karelia software did, as it stirred memories of the days of Watson for the Mac.
What made you decide to get Sandvox?
I was initially attracted to the ease with which I could construct web pages with visual media content, without having to worry about navigation through the site and maintaining an appealing style from one page to the next, and the testimonials of other happy users attested to that. I knew my website content would grow and the thought of being once again deep in HTML coding was sufficient deterrent to take Sandvox for a test drive.
Though I am competent in HTML, CSS, PHP, Javascript, Perl and CGI there's a time and a place for these skills; the times when I just want to add content to my site is not one of them. Nevertheless, the ability to 'intervene' with code injection and raw html pages had strong appeal as I knew I would need the ability to interface my Sandvox-built site with other systems, so I spent my money on Sandvox Pro.
Now that you have Sandvox, what do you like about it?
One really significant feature of Sandvox that I think Karelia underemphasise in their marketing of the product is the way one can quickly 'tune' and improve the site Sandvox builds to reflect Google's Webmaster tools reporting of the site reports as it crawls it.
Google has only just started crawling my web site but I can see that there's a wealth of information that will grow to help SEO, and the beauty of Sandvox is that I can have the Sandvox site up on one side of my Apple Cinema display, Google Webmaster reports up on the other side and make changes to the Sandvox site especially Metadata and tags in line with Google's recommendations
What would be a good way to search for a program like Sandvox?
open source content management system
---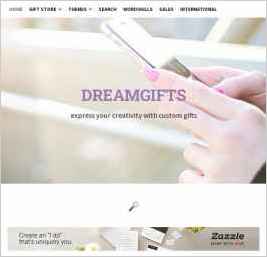 "We use raw html objects usually filled with php code to display fresh content from product data rss feeds whose content may frequently change. Page code injection is used extensively to add the structured data meta tags for publishing on social media, as described above."