 Location: Jeddah, Saudi Arabia
What kind of websites were you planning to build?
This is a website that displays the Zawawi Family members and their achievements. It also offers contacts for medical and dental consultations offered by members of the Zawawi Family.
How did you hear about Sandvox?
Through google search engine.
What made you decide to get Sandvox?
I downloaded the trial of Sandvox and another software as well. I tried them both, and Sandvox was much simple and user friendly.
Now that you have Sandvox, what do you like about it?
It is very simple, it has many themes that suits different needs. The one click publish button is great as well.
What would be a good way to search for a program like Sandvox?
---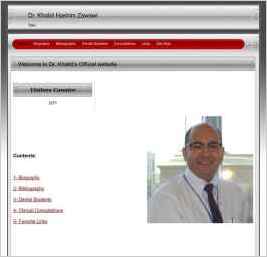 "It contains information about Dr. Khalid Zawawi and his orthodontics practice in Jeddah, Saudi Arabia."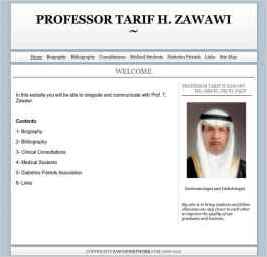 "The website contains information about Professor Tarif Zawawi and his private practice."