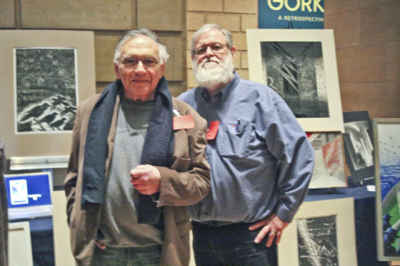 Location: Edinboro, Pensylvania, USA
What kind of websites were you planning to build?
I wanted to build a website to show the world the art work created by my friend Harry Hasheian, a gifted American artist whose works are in the permanent collection of the Philadelphia Museum of Art and other institutions and private collections. Secondarily, I also would like the site to generate sales of his work.
How did you hear about Sandvox?
I typed "website builder software for mac" into the google search window and Karelia was the second choice on the search results page. I went there to check it out and here I am.
What made you decide to get Sandvox?
I chose Sandvox because it has all the things I love about the Mac.
Now that you have Sandvox, what do you like about it?
The work space is comfortably Mac. It closely resembles "Pages" and "Keynote", two programs I use extensively to create newsletters and presentations. Even though the website concepts were new, they were in that familiar environment that made them less intimidating. Sandvox also makes all the background necessities (metatags, etc.) simple to manage.
What would be a good way to search for a program like Sandvox?
website builder software for mac
---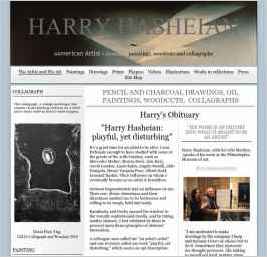 "I chose Neo News for this website because it was very masculine and minimalist. I wanted the artwork to speak louder than the page design and this design worked best. It also worked well for including one of Harry's paintings in the masthead behind the title."