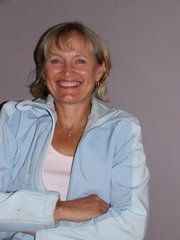 Location: Stouffville, Ontario, Canada
What kind of websites were you planning to build?
Motivational web site that inspires - health and wellness, professional and personal growth,
sports performance development, promoting life balance, creating wealth and abundance in mind body and soul.
Support and knowledge base for people looking for help in making choices and guidance in taking back their personal power.
How did you hear about Sandvox?
Through a web site I looked at, and saw the Sandvox logo so I decided to search Sandvox in Google and was directed to Karelia site.
What made you decide to get Sandvox?
I chose Sandvox because it is Mac compatible. I was having publishing problems with IWeb when viewed on Windows. I researched the software and found it easy to use.
Now that you have Sandvox, what do you like about it?
I love Sandvox because it is easy to use and easy to understand. With the new releases it is easier to restructure pages and create unique design and content.
What would be a good way to search for a program like Sandvox?
life coach, lifestyle coaching, master hypnotist
---