 Location: Minneapolis, MN, USA
What kind of websites were you planning to build?
Our website was created to provide information to people about our creative processes: storytelling, dance and photography.
How did you hear about Sandvox?
I heard about Sandvox through a Google search for web design tools for Mac.
What made you decide to get Sandvox?
We created our website two years ago with the help of a consultant. Our intentions were to use Dreamweaver to maintain the site ourselves. Dreamweaver proved to be a more powerful application than we needed. A year ago we switched to the Macbook Pro and tried to use iWeb and found it to be too limiting and rather unreliable when publishing. We searched and found Sandvox, built and published our home page within two days using the trial version. One week later we purchased the Pro version, and completed and published our website within seven days.
Now that you have Sandvox, what do you like about it?
I have been using Sandvox for three weeks and have created and published my website without reading manuals or on-line forums. Working with Sandvox is intuitively obvious and the help database fills in the tricky details.
What would be a good way to search for a program like Sandvox?
---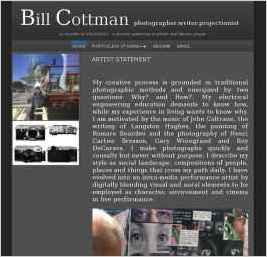 "I am a Sandvox beginner and wanted to quickly create a basic website and learn the program work flow at the same time. Mission accomplished! Now I plan to add "refinements and specials" with my bi-monthly updates."