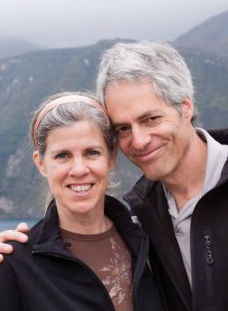 Location: Reno, Nevada
What kind of websites were you planning to build?
Our new website will provide travel content and information, chronicles of our adventures that won't see the dark of print, explorations of Cuencan and Ecuadorian themes, and descriptions of the challenges and rewards of expatriating.
What made you decide to get Sandvox?
I chose Sandvox because it was extremely user friendly and had more features and web designs than iWeb. I love the fact that you can drag and drop and when ready, just press a button to publish.
Now that you have Sandvox, what do you like about it?
The drag and drop features, the ease of use of the Media key, and the simplicity for us non techies.
What would be a good way to search for a program like Sandvox?
---
"I chose the Sandvox design, Clockwork because it is relevant to the kind of work I do - bringing old photos back to life. Old photos are times past."