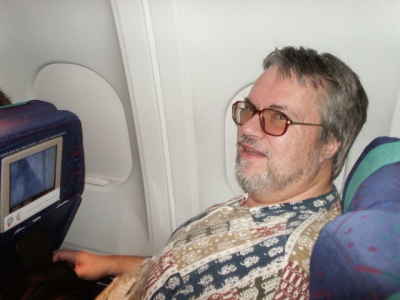 Location: Vingåker, Sweden
What kind of websites were you planning to build?
As a songwriter for many years, I wanted to share my work with others. Today the internet seems to be the prime platform for achieving this. So I have just started off with my website and will gradually put in more material, In the beginning it is in Swedish but most of my songs are in English so this will be a language too on my site.
How did you hear about Sandvox?
I read a review in MacWorld (Sweden) and thought Sandvox was interesting.
What made you decide to get Sandvox?
I wanted the basic functions in building a website. No extravaganzas and easy to use. Having tried Apples iWeb I felt a little bit limited in action. So Sandvox seemed appropriate and had a reasonable price.
Now that you have Sandvox, what do you like about it?
I am just in the beginning of my site-building but so far Sandvox works rather fine for me. Some "beginner's obstacles" have arose but after some sweat it all worked out.
---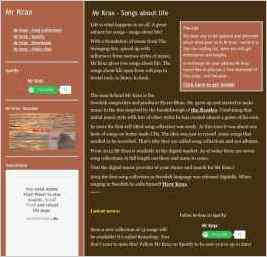 "Här vill jag presentera musik för dig som är intresserad av att höra något annat än det som hörs mest."