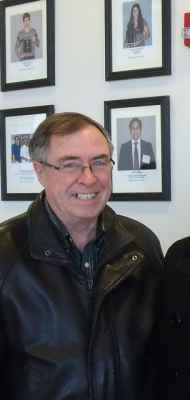 Location: Virginia Beach, VA, USA
What kind of websites were you planning to build?
The purpose of the CAP Center is to help students achieve academic and career success in their lives.
How did you hear about Sandvox?
I searched for "Mac" editors on Google.
What made you decide to get Sandvox?
I chose Sandvox because it was intuitive, Mac oriented, easy to use, and could be used by basic or advanced knowledge of creating a web site.
Now that you have Sandvox, what do you like about it?
I like the attention to details. I can create a web page with links without breaking a sweat. A couple of strokes, and it is done. I would like to have more flexibility in moving things around the screen at will, something like a text editor such as "Pages". It is better than the 2008 version of iWeb.
What would be a good way to search for a program like Sandvox?
---