 Location: Siracusa, Siracusa, Italia
Language: Dutch.
What kind of websites were you planning to build?
A promotional website for my books and other activities
How did you hear about Sandvox?
I heard about Sandvox via Apple Store
What made you decide to get Sandvox?
Sandvox seemed a likely tool for working on my MacBook.
Now that you have Sandvox, what do you like about it?
It is pretty easy, but as yet I am not sure about the best outcome.
---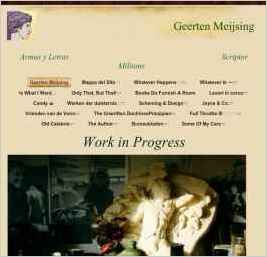 "After sniffing around a bit among the possible variants, I finally found this one the best looking for my purpose and also the most adapted in its outlay."