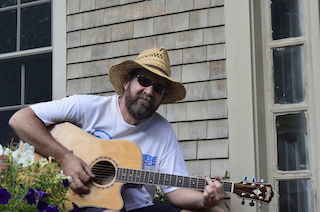 Location: Hope, Maine, USA
What kind of websites were you planning to build?
This website is for a non-profit 501 (c)3 called the More Opportunities for Neighborhood Youth, (MONEY) Athletic Foundation. We use it to promote our organization, communicate with friends and donors, and raise funds.
What made you decide to get Sandvox?
I chose Sandvox based on the reviews posted from users. I paid particular attention to what folks who had transitioned from iWeb had to say.
Now that you have Sandvox, what do you like about it?
Sandvox is very user-friendly without being too limiting.
What would be a good way to search for a program like Sandvox?
best web design programs for replacing iWeb
---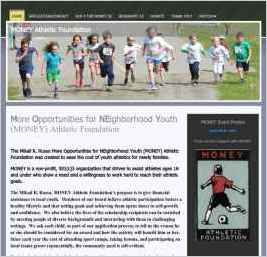 "We chose the Galaxy design because it provided a perfect backdrop for our content, along with a format that allowed us to organize our information in a logical sequence. The result is a visually appealing site that is easy to maneuver and maintain."