 Location: Oviedo, Florida, USA
What kind of websites were you planning to build?
An educational site about old maps
How did you hear about Sandvox?
Through a search for web site development applications
What made you decide to get Sandvox?
Because it was similar to, but more versatile than iWeb
Now that you have Sandvox, what do you like about it?
The ability to easily upload .pdf files, the large variety of format templates, and the automated formatting of the entire site
---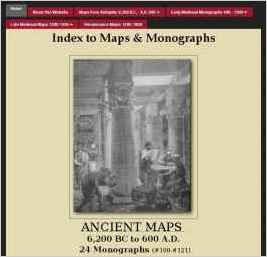 "All of the content shown on my site was developed for six book volumes, which were developed in MS Word, converted to .pdf and easily imported to Sandvox. All of the cartographic images were also easily imported (drag & drop)."