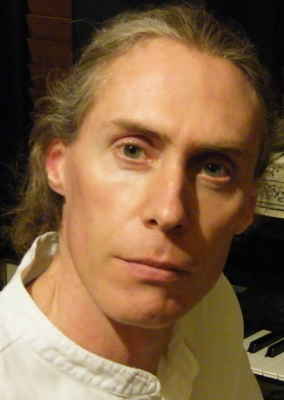 Location: Melbourne, Victoria, Australia
What kind of websites were you planning to build?
A have built a site representing me as a classical music composer. Visitors can read a brief biography, hear examples of my music, and download some scores.
How did you hear about Sandvox?
I heard about Sandvox through a review in the online version of Macworld magazine.
What made you decide to get Sandvox?
The review of Sandvox I read said it was easy to use but still quite powerful. I downloaded the demo version and discovered that the review was entirely correct! So after about an hour trying out the program I decided to buy it.
Now that you have Sandvox, what do you like about it?
Sandvox is very easy to use for someone who knows no HTML. Everything about it seems completely logical. Even the process of uploading the finished site was unexpectedly straight-forward. I anticipated a steep learning curve, but it turned out to be surprisingly easy. Most astonishingly, the Sandvox help file is actually helpful!
What would be a good way to search for a program like Sandvox?
---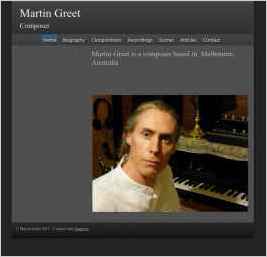 "As a classical composer, I wanted a website design that was simple, sophisticated. and elegant. It also needed to look professional and contemporary. The white or light grey text against a black or charcoal background appealed to me for these reasons, and also lends the site a seriousness, which is..."