 Location: Siracusa, Italy
Language: Dutch.
What kind of websites were you planning to build?
What made you decide to get Sandvox?
An ample way of building a large site
Now that you have Sandvox, what do you like about it?
What would be a good way to search for a program like Sandvox?
---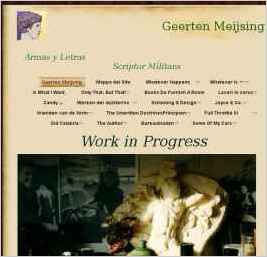 "I had to learn the building of an appropriate website from scratch. Sandvox is a great tool to reach my goals. I like the possibilities of making divisions and subdivisions as much as I need and want to."