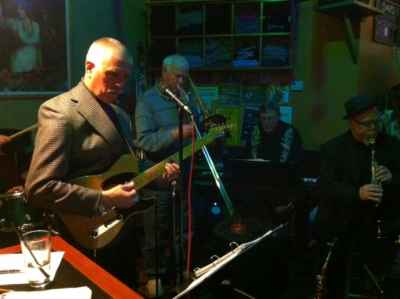 What kind of websites were you planning to build?
My website is intended to showcase my writing, especially my science fiction and fantasy. The site includes a blog, so that friends and readers can find out when my next book is coming out. I also use my site to provide collateral information: lists of characters, maps, backstory, and deleted scenes.
How did you hear about Sandvox?
A friend, Tim Meehan, is a consultant. When I decided to port my old website to a new, more modern tool, I asked him for recommendations. He suggested I look at Sandvox.
What made you decide to get Sandvox?
I chose Sandvox for several reasons. First of all, it was recommended by someone whose opinion I value. He was even familiar with my old site, so I knew his recommendation would be sensible. Second, Sandvox is targeted to Mac OS X users, so I knew the learning curve would be manageable. Finally, Karelia (the company that makes Sandvox) provided information about porting from iWeb to Sandvox.
Now that you have Sandvox, what do you like about it?
The learning curve was, indeed, an easy climb. The documentation is good. And, I'm impressed with Karelia's (email-based) support: good turnaround, helpful responses. I should also mention that using Sandvox allowed me to get rid of the last vestiges of URL strangeness that were the result of many different tools and hosting services.
---