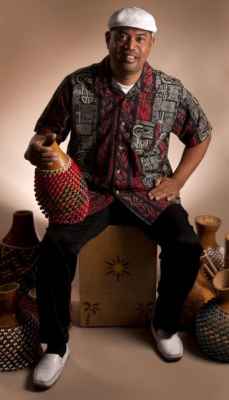 Location: San Francisco, California, USA
What kind of websites were you planning to build?
I wanted to create a website that showed my background in music and art. I needed a program that was easy to use, and [allowed me] to create a professional looking site. The Sandvox application gave me the opportunity to showcase my work!
How did you hear about Sandvox?
I researched for some time throughout various websites, articles and Youtube to make my decision that Sandvox was the program for me!
What made you decide to get Sandvox?
I was looking for a program with ease of use with a professional looking output. When I came across Sandvox, looking [at the] templates made it a winner for me! Not to mention the outstanding support that has be given to me by Heather to get my website up and running!
Now that you have Sandvox, what do you like about it?
The ease of use comes to mind. I created two functional websites that showcased my work in the past. And must of taken weeks to get it all right, but with Sandvox creating a site was so easy! Old school vs new school!
What would be a good way to search for a program like Sandvox?
User friendly web development for mac
---
"This design really showcased the very simple use of three colors throughout the website. I felt the style would give me a professional looking environment that would create contrast to my instruments."