 Location: Vinterbr, Akershus, Norway
What kind of websites were you planning to build?
How did you hear about Sandvox?
By comparing different try-out software
What made you decide to get Sandvox?
I recognized IWeb, which i used before.
Now that you have Sandvox, what do you like about it?
What would be a good way to search for a program like Sandvox?
---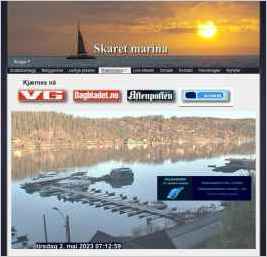 "The webcams take pictures from different angles every 7.5 minutes and publish to Dropbox. Sandvox publishes the last over scribed picture constant."