 Location: Calgary, Alberta, Canada
What kind of websites were you planning to build?
The website supports a non-profit fine arts summer school in Calgary, Alberta, Canada. It is designed to provide information for prospective and previous summer school students.
How did you hear about Sandvox?
I was searching for new software for website development.
What made you decide to get Sandvox?
I chose Sandvox because the application I had been using was becoming bloated and awkward to use. It required increasing numbers of plugins to do what Sandvox already includes.
Now that you have Sandvox, what do you like about it?
I like Sandvox because it provides me with new templates. I think the ease of publishing is tremendous. I like the additional abilities to add objects easily from a drop-down menu.
What would be a good way to search for a program like Sandvox?
---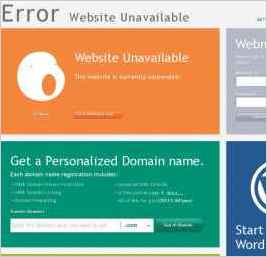 "I chose Sandvox because I like to refresh the website every two or three years. This design was modern and simple, allowing the information to take precedence over the appearance while keeping a professional look. I will gradually add other features of Sandvox (e.g. podcasts) as we get the..."