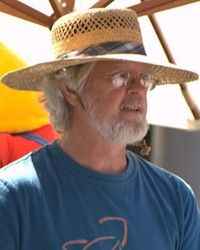 Location: Taggerty, Victoria, Australia
What kind of websites were you planning to build?
1. Business website
2. Website for my Dutch Barge
3. Website for my steel pan bands
How did you hear about Sandvox?
Google, and then reviews of mac programs
What made you decide to get Sandvox?
Sandvox was a nice compromise between programs like iWeb and Dreamweaver. It gave me enough features and control, without overwhelming complexity.
Now that you have Sandvox, what do you like about it?
Sandvox has fulfilled my expectations of features without complexity (although I do sometimes wish it could do a few more things!).
What would be a good way to search for a program like Sandvox?
---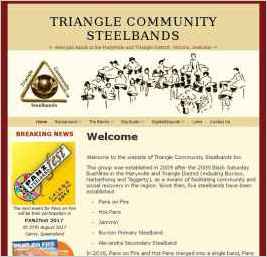 "This website about the Triangle Community Steelbands in the Marysville region in Victoria Australia, provides details about the Pans on Fire, Hot Pans and Jammin' steel pan bands. The website includes a Gig Guide for each band and shows the members of each of The Bands. It also includes examples..."