 Location: London, United Kingdom
What kind of websites were you planning to build?
I have built a website for my interior design studio to showcase our work and explain what services are provided.
How did you hear about Sandvox?
Learned about Sandvox by searching the web.
What made you decide to get Sandvox?
We selected Sandvox because of its easy to use nature. With Sandvox, one does not have to be a techo to build a website.
Now that you have Sandvox, what do you like about it?
I like that Sandvox is very intuitive and easy to use.
What would be a good way to search for a program like Sandvox?
---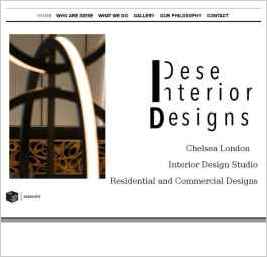 "We selected the elegant design as it is a very good fit with our business which provides elegant design solutions."