 Location: Los Angeles, California, USA
What kind of websites were you planning to build?
I wanted to build a website for my artwork.
How did you hear about Sandvox?
I found Sandvox on Google and have since recommended it to friends because I'm so pleased with it.
What made you decide to get Sandvox?
I chose Sandvox because I saw it had the highest ratings at the Apple app store as well as at a site that reviewed web design programs.
Now that you have Sandvox, what do you like about it?
I had built a website using iWeb and since it's no longer supported by Apple, I wanted to replace it with something similar and simple. I'm 100% happy with Sandvox because it's so easy to use. I also like the minimal style templet that let me decide how my site would be laid out. Another plus is that my site is a work in progress and I have found uploading changes is a snap.
What would be a good way to search for a program like Sandvox?
website design program like iweb
---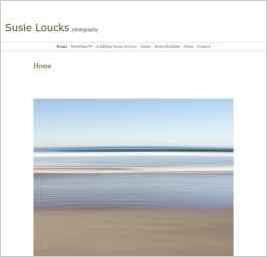 "I chose the templet "Clean Sheets" because I wanted control over the style of my pages. Since I have a site for artwork, I didn't want any images, colors, or layout that might be distracting to the viewer's interests."