 Location: Isles of Scilly, UK
What kind of websites were you planning to build?
I needed a website to promote our B&B business. We needed to describe the premises and location in the aim of raising awareness of our business and increase booking levels.
How did you hear about Sandvox?
I heard of Sandvox through a special offer by Cult of Mac
What made you decide to get Sandvox?
I chose Sandvox because I wanted a quick solution that looks professional.
Now that you have Sandvox, what do you like about it?
Ease of use and trouble free publishing.
What would be a good way to search for a program like Sandvox?
template based web creation mac
---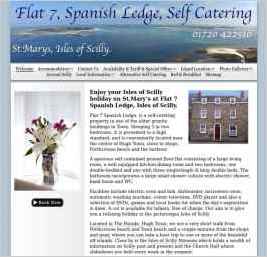 "My website is developed to attract visitors to the Isles of Scilly to rent our accommodation. We use good photgraphs and local information to give a full picture of what is available."